Email and Text Alerts
When you have something to announce, you need people to receive it pronto!
Communication is critical. That's why RWI enables your customers subscribe to receive instant emails and text alerts -- as soon as you post it to your website.
Need to warn customers of a repair or outage? Have to implement a water restriction policy? Change an upcoming event date?
Not a problem.
Just use your RWI Client Dashboard to post an alert to your website, and your subscribers are immediately notified.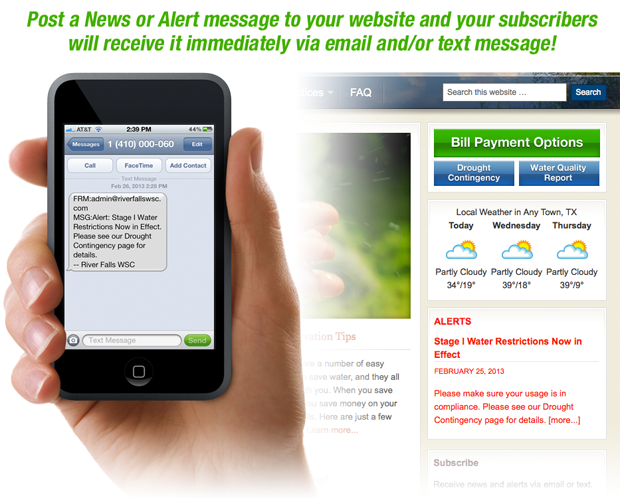 What our customers say…
"I checked out our new website and it is great!! ...Thank you for your help!! Your customer service is above and beyond expectations!!"
- Kathe McKinney, Secretary
Okfuskee Co Rural Water District 3
https://www.okfuskeerwd3.com