Email and Text Alerts
When you have something to announce, you need people to receive it pronto!
Communication is critical. That's why RWI enables your customers subscribe to receive instant emails and text alerts -- as soon as you post it to your website.
Need to warn customers of a repair or outage? Have to implement a water restriction policy? Change an upcoming event date?
Not a problem.
Just use your RWI Client Dashboard to post an alert to your website, and your subscribers are immediately notified.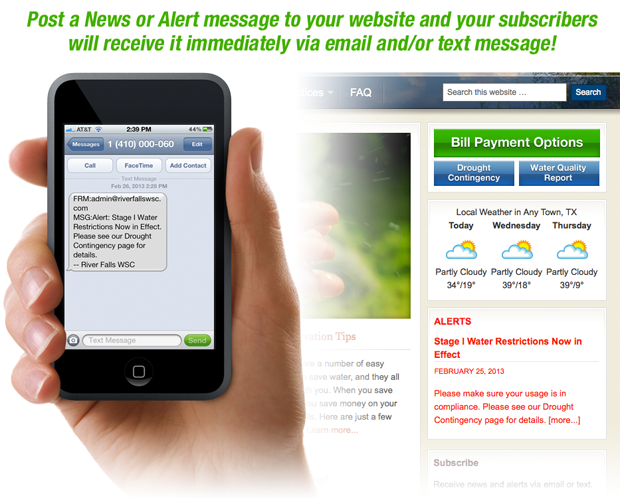 What our customers say…
"AWESOME, GREAT, STUPENDOUS, I simply do not have the words to tell you how IMPRESSED I am with your work!!!!! I wish I could tell ALL water districts about you and your extraordinary work!!! There is NO WAY to beat the quality for the minute charge!!!"
- Bobbie Alberty, Office Administrator
Rural Water Dist 3, Rogers County
https://rwd3rogers.com