Cost Savings
You know your utility needs a website, but how do you get it done? Thinking of hiring a web developer or building a website yourself? Before you do, check out this simple cost comparison.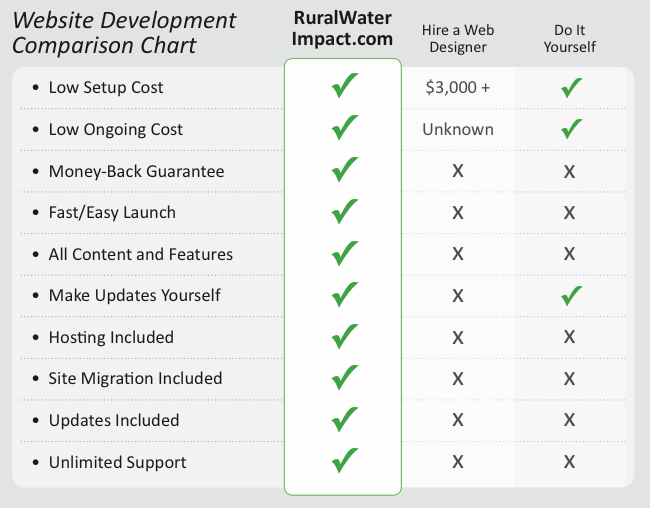 Especially when you factor in the cost of your time, RWI gives you all the features, reliability, and convenience--at the lowest cost and with zero headaches! And you can always sleep easy, because support is unlimited!
What our customers say…
"Our new site is informative, yet customizable and very easy for us to keep updated. The cost was very, very little and I admit that I want to send them another check! The website was up quickly and they did all the work - converting the information from our current site. They, to me, are the example of great customer service!"
- Lisa D. Smith-Perri, GM/ED
West Carteret Water Corporation
https://wcwc.biz