Cost Savings
You know your utility needs a website, but how do you get it done? Thinking of hiring a web developer or building a website yourself? Before you do, check out this simple cost comparison.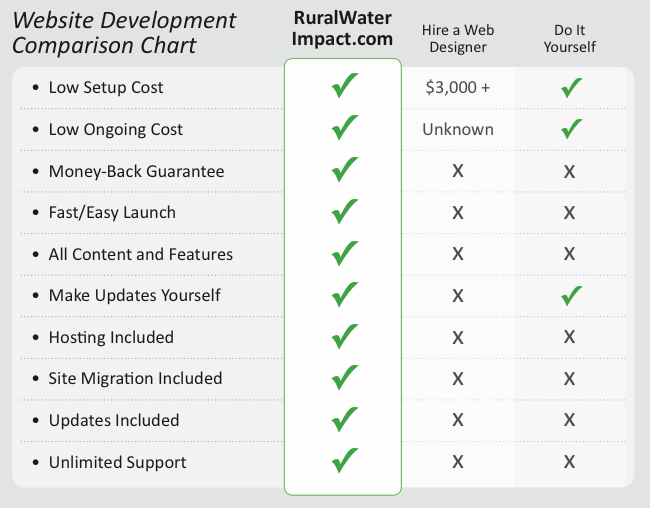 Especially when you factor in the cost of your time, RWI gives you all the features, reliability, and convenience--at the lowest cost and with zero headaches! And you can always sleep easy, because support is unlimited!
What our customers say…
"I want to let you know how much I appreciate all you have done. When you say "unlimited support" you mean it! I'm am so glad we decided to use your company for our website. "
- Sherry Saunders, Office Manager
Staff Water Supply Corporation
http://staffwsc.com